Board Member Spotlight: Michael White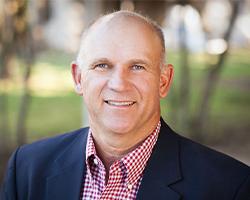 Michael White
IMMEDIATE PAST CHAIRMAN
Represents: Texas Farm Bureau
Hometown: Vernon
Can you tell me about your operation? I am a fourth-generation farmer/rancher from Vernon, TX. We have a family partnership with my brother and nephew. Our operation consists of wheat, cotton and cattle. The commercial cow/calf portion of the business focuses on premium programs and high-quality cattle. 
What has been your involvement with Texas Beef Council? I have had the opportunity to serve on the board for Texas Beef Council (TBC) for six years. During those six years I have served in all positions of leadership.
In which initiatives have you been involved that make you the most proud? The Texas State Checkoff, the Beef Loving Texans program and the BBQuest streaming television show.
What other organizations have you been involved with, both now and in the past? I currently serve on the Cattlemen's Beef Board and was a state director for Texas Farm Bureau from 2011-2017.
What would you say to someone who wants to get involved in Texas Beef Council? Prepare to be an advocate for the beef industry and lean on the support of the great TBC staff.
How would you describe the Beef Checkoff program to someone not in the beef industry? The checkoff program is all about promotion, research and education of one of the safest, most abundant and highest-quality proteins in our food system.
How do you personally share the work the checkoff is doing with other producers? Beef producers are the grassroots of the checkoff program, and they should know how great the checkoff is at promoting the beef industry and their livelihoods. Get involved! What better way to promote your product than through TBC?