Board Member Spotlight: Chloe Nunley Wilson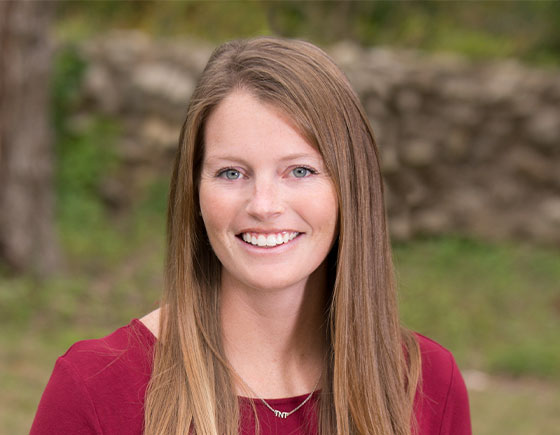 Chloe Nunley Wilson
Represents: Independent Cattlemen's Association
Hometown: Sabinal, Texas
Tell us about your operation.
I am a fourth-generation rancher with headquarters in Sabinal. We are a cow-calf operation raising Santa Gertrudis cattle and specializing in Santa Gertrudis X Hereford heifers. Our herd spans from Encinal to Eagle Pass to Marfa and up to Lubbock.
Our ranching heritage started with my great grandfather, Red Nunley, who was imperative to the successful detection and eradicate Brucellosis. My father, Bob, and uncle, Richard, now run the day-to-day operations. I live on the Coyote Ranch in Sabinal, Texas, with my husband, Rangler, and two daughters, Eleanor and Talulah. We travel and work as a family across all of our properties.
What has been your involvement with the Texas Beef Council?
I was asked to serve in 2017 on the Texas Beef Council by appointment through the Independent Cattlemen's Association (ICA).
What initiatives have you seen or been involved in that you have been most proud of?
I love seeing all the programs that the Texas Beef Council is implementing. One of my favorites is the BEEF Team. This gives athletes the knowledge and drive to educate other athletes in their fields. I have loved seeing the BEEF Team grow and am proud to wear the jersey as a member.
What other organizations have you been a part of and do you represent while on the board? 
I have been passionately involved in ICA since 2008 and am currently their president. I was also asked to serve on the board of the Federation of State Beef Councils. My first official meeting will be taking place in Denver in July. 
What would you say to someone who is looking to get involved in the Texas Beef Council?
Do it! Jump in with both feet at any and every point you can. No time spent serving your industry with the Texas Beef Council will be regretted. Get involved in one of the many organizations that represent the state, like ICA.
How would you describe the Beef Checkoff program to someone not in the beef industry?
The Beef Checkoff program is a way for each producer to essentially market their own product for $2 a head. As each animal is sold, $2 per head goes into the Checkoff and then used to promote beef across the state, country and even worldwide.
How do you personally share the work the checkoff is doing with other producers?
I am constantly telling others about what I have learned at Beef Council meetings. Whether it is my neighbor that I pass at the local feed store or reporting to the board of directors at quarterly ICA meetings. Sharing the many ways the Beef Council promotes our beef is easy, trying to fit it all into one conversation is the hard part.