TBC News
November 07, 2022
Board Member Spotlight: Dan Gattis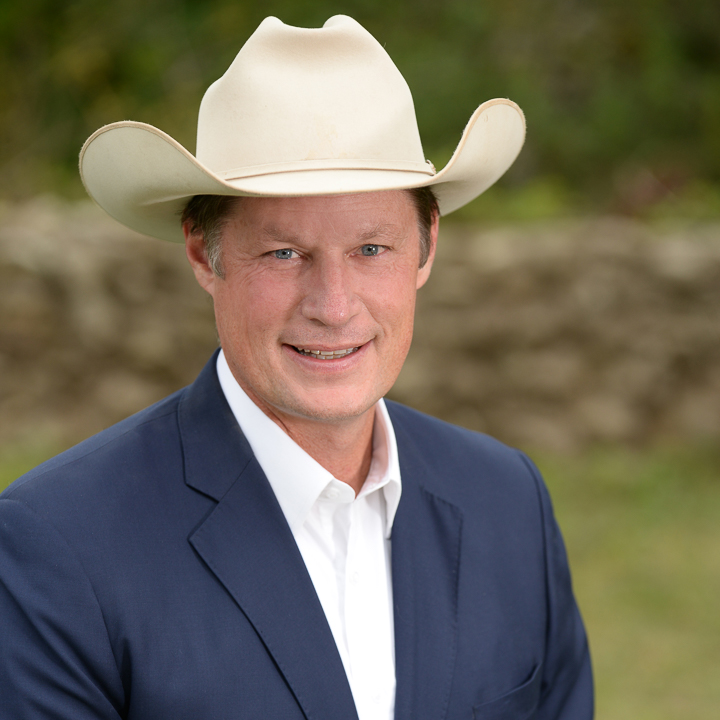 dan gattis
Represents: Texas & Southwestern Cattle Raisers Association
Hometown: Georgetown
Seven generations ago, Dan Gattis' family settled in the Georgetown area and got started in the cattle business. Today, Dan, his wife Shana and their three children run a beefmaster cow-calf operation. Dan's deep roots and passion for the cattle industry have been put to work with the Texas Beef Council's (TBC) Board of Directors, where he works to advocate for beef and show Texas producers the value of the Beef Checkoff. Get to know more about Dan, his operation and experience serving as TBC's Chairman in 2022.
Can you tell me about your operation?
The family's been in the Georgetown area now for seven generations, so we actually go back to before Texas was Texas. We predominantly run a beefmaster cow-calf operation. We sell locally to families within our community and have diversified quite a bit over the years. 
My wife, Shana, and I have always included our children in everything we do. Whether it's through our careers, taking them to cattle industry conventions, we try to expose them to a variety of experiences to see what their real interest is. All three of my kids have expressed an interest in being involved somewhere in agriculture throughout their life, whether it's their number one vocation or just a passion.
What has been your involvement with TBC?
I've been involved for five years, going on six, representing TSCRA. That's my position as I come here, but we take those organization hats off when you sit on the board and represent all producers in Texas investing Beef Checkoff dollars. 
I continually go back to the people that have allowed me to serve in this role and thank them repeatedly. I've learned so much, been exposed to so many things, and met hardworking and passionate people from all over the industry. As a director, you get to meet and interact with others from different industry sectors and realize that we're all dealing with a lot of the same issues and work together on how we address them. 
I've had the opportunity to serve on the marketing committee, executive committee, served as vice chair, and then chairman over the past year. I've also served as the revenue seat for Texas on the Executive Committee of the Federation of State Beef Councils. This year I will start on the Beef Operating Committee, a 20-person board that ultimately decides how all of our national Beef Checkoff dollars will be spent.
How would you describe the beef industry to someone not involved in agriculture?
What you are putting on your plate, what you're putting on your family's plate, is the most wholesome and nutritious protein you can provide for your family. My role as a rancher is to give you accurate information about the nutritional value of the beef that you're eating, and we have the research to back it up. 
How do you explain the work the Beef Checkoff is doing with other producers?
Name me a successful business that doesn't have a significant portion of its budget to market its business. As ranchers, what portion of our budgets do we spend on marketing? Unless you're a purebred operator with a bull sale, the answer is not much if not nothing at all. The Beef Checkoff is your marketing operation that leverages producers dollars to create a marketing program for you, like the Beef Loving Texans brand.
What would you say to someone looking for a way to get involved in advocating for beef?
I think every producer has the opportunity to be involved. I know social media for certain generations is scary, but it's not impossible to learn. There are ways that you can get involved in that arena with your operation. 
I'm excited about the future of agriculture and I'm excited about what opportunities are in store for young people in our industry. We're having young people return to production in creative, artisan ways. We're seeing it not only in raising animals but also in harvesting and marketing meat. I'm excited about it because I think we have young people embracing production agriculture in new ways.