TBC News
January 13, 2022
Resolutions For Greater Success in 2022
It's the time of year when resolutions are on our collective minds. While New Year's resolutions have their purpose, I'm more intrigued by continuous improvement – not just setting goals because we've flipped the calendar from one year to the next but constantly changing our processes or outcomes for the better. The key is to develop goals that are both practical and achievable, but still force you to reach outside of your comfort zone.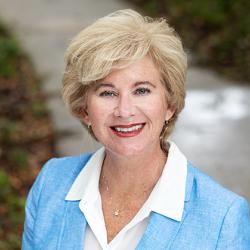 At the Texas Beef Council, we've always resolved to continuously provide consumers with better and more valuable information while simultaneously improving producers' return on investment. As we emerge from the excitement of the holidays, our staff is approaching the new year armed with results from prior campaigns and partnerships that we can learn from throughout 2022. 
We're already in full swing, executing new programs that meet the vision that our Board of Directors has laid out for us. My role is to lead this outstanding group of professionals as they build upon the groundwork of excellent work practices by developing even more successful programs that make your beef checkoff investment better year over year. It is in this spirit that we're setting a few resolutions (or goals) of our own. 
Resolution #1: Communicate
Communication is the bedrock of understanding, and Texas Beef Council has a sacred trust to uphold. Our job is to communicate to consumers the attributes that make beef such a powerful protein in truthful, yet compelling ways. We want them to fully appreciate beef's flavor, nutrition, satisfaction and versatility with every meal. 
It's also our job to share the results of our efforts with the hard-working cattlemen and women who invest their dollars for beef promotion, research and education. We resolve to constantly look for ways to communicate more clearly, more intentionally and with greater focus on our target audience. 
Resolution #2: Innovate
Today, change happens at what seems to be an ever-accelerating rate. I learned long ago that the one thing that never changes is change itself. Becoming accustomed to uncertainty and quickly adapting to new ideas or challenges is critical to success in a fast-paced world. 
While change often isn't easy or comfortable, it can lead to new ideas or concepts that make our lives better. One of our marketing staff members refers to our world as "noisy," and she's right. We are constantly presented with information that interrupts us in an attempt to market a particular product. 
To remain relevant in today's cluttered – and yes, noisy – marketplace, we must innovate and deliver continuously outstanding consumer experiences. We challenge our people, processes, and practices with courage and excitement. The consumer who better understands, appreciates and values our product is the ultimate prize and we remain resolute in reaching them with innovative and meaningful methods.
Resolution #3: Deliver Excellence
The Texas Beef Council has an enduring legacy of excellence, one which our leaders have supported and reinforced throughout the years. The names and faces may change, but excellence is expected of our team and of ourselves. Continuously raising the bar energizes our team and keeps us looking for ways to improve project results and build stronger relationships. In turn, this intense focus on excellence helps us develop new programs that keep beef top of mind with consumers as they consider what to feed themselves and their families.
I'm excited to lead our Texas Beef Council staff as we strive to communicate more effectively, continuously innovate to keep pace with consumer preferences and deliver excellent results. By the same token, I encourage you as Texas beef producers to stay in touch with the Texas Beef Council's efforts on your behalf. Subscribe to our Cattle Talk newsletter, visit TexasBeefCheckoff.com or give us a call with any questions. Through our combined efforts, we resolve to make 2022 our best year yet.