Education
April 29, 2021
When Students BBQ, Everyone Wins
WHEN STUDENTS BBQ, EVERYONE WINS
How TBC supports bringing agriculture and culinary students together through the art of BBQ
For years the Texas Beef Council (TBC) has executed and supported culinary education programs across the state to help educators and students with beef education and preparation training. These opportunities also allow TBC to educate on beef production practices and demonstrate the time and dedication producers put into growing safe, delicious and high-quality beef. One such effort is the sponsorship and support of the Texas High School BBQ Inc. (HSBBQ). This is a non-profit high school BBQ competition organization enriching the lives of high school students through project-based learning.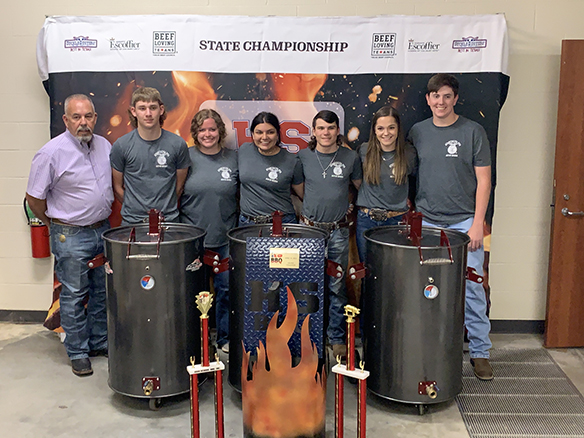 The HSBBQ organizes 10 regional BBQ cooking competitions across the state, all hosted by a competing high school team. During the competitions, these young pitmasters prepare their best beans, chicken, ribs and brisket to try and make it as one of the top 10 teams and advance to the state competition. This year, Smoking Eagles from Atascocita High School and Bulldog FFA BBQ from Burnet High School were Co-Grand Champions at the state competition in Llano, Texas on April 24 and won scholarship money to further their education beyond high school.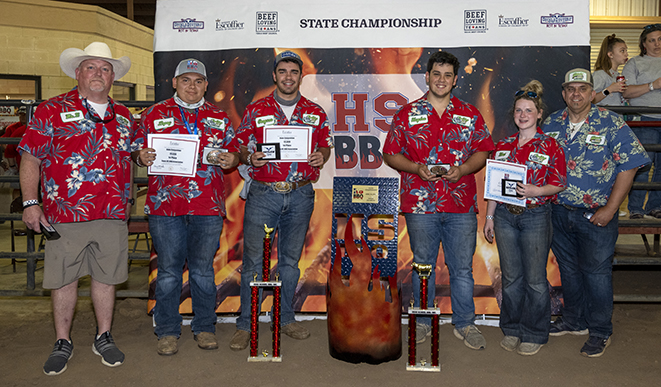 These competition events act as educational opportunities for students too. The night before the competition, the hosting school provides dinner and invites industry professionals to discuss their area of expertise. These speakers can range from chefs at a local BBQ restaurant, a restaurant operator or a local cattle producer. Overall, these competition events engage students and enhance leadership skills, work ethics and values.
"This is an activity for high school barbecue teams to bring together both agriculture and culinary students in a competition around food," said Russell Woodward, TBC senior manager for channel marketing and HSBBQ board member. "We saw an opportunity to bring students that were participating in agriculture programs and the students participating in culinary programs and bringing them together to work as a team."
For six years, TBC has proudly sponsored, helped coordinate and provided beef to this organization. Over the years, this competition has continued to grow with more and more teams competing in regional competitions. For TBC, supporting this organization and the young minds of Texas means bridging the gap between the culinary and agriculture communities.
TBC hopes to have more conversations with the students, instructors and mentors about where beef comes from and the steps to make a high-quality product.
"Everything HSBBQ does with and for high school students, schools, teachers and mentors is made possible by the generosity of the Texas Beef Council," said Chuck Schoenf, president of the HSBBQ.
To learn more about the HSBBQ, visit: https://texashsbbq.org/