July 21, 2021
Board Member Spotlight: Zachary Yanta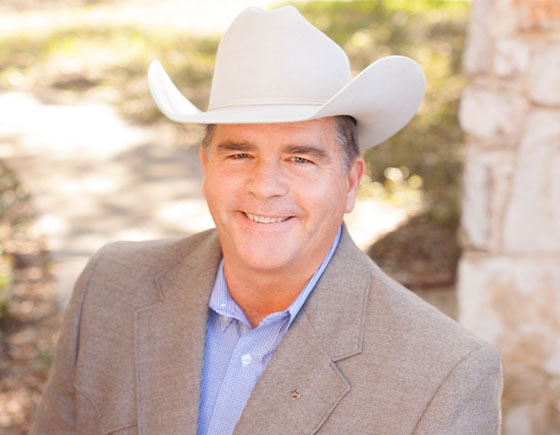 ZACHARY yANTA
Executive Committee
Represents: Texas Farm Bureau
Hometown: Runge, Texas
Can you tell us about your operation?
My wife, Linda, and I run a diversified cattle and farming operation one hour southeast of San Antonio, Texas, spreading across eight counties. We emphasize principles of sustainability, including regenerative soil health and pasture management, among other things. We grow conventional and certified organic grain crops, cotton, hay, pecans, turfgrass and Black Brangus-based beef cattle. Our herds are third-party certified Non-Hormone Treated Cattle (NHTC), and our calves are grain-finished at Amigos Beef Cattle Company in Edroy, Texas.
What has been your involvement with the Texas Beef Council?
Several years ago, I joined the Texas Beef Council Board of Directors and currently represent the Texas Farm Bureau on the Council, where I was recently appointed to the Executive Committee.
What initiatives have you been involved with that make you most proud?
I was honored several years ago with the opportunity to travel to China and Japan with the help of the U.S. Meat Export Federation, a contractor to the Beef Checkoff, and see firsthand their desire for U.S. beef.
What other organizations have you been involved with, both now and in the past?
I have been a School Board Trustee for more than 23 years and am active on the Karnes County Farm Bureau board, local parish council and several governor-appointed task force ag-related committees.
What would you say to someone looking for a way to get involved in advocating for beef?
My advice to someone who wants to advocate for the beef industry would be to research the science-based facts regarding beef's influence on the environment and its healthful benefits that help make it a food everyone can enjoy, regardless of age.
How would you describe the Beef Checkoff program to someone not in the beef industry?
The Beef Checkoff is a producer-funded effort used to promote and grow beef demand through consumer-based engagements. I readily share information about the Beef Checkoff with other beef producers at ag industry gatherings.