The consumer marketing program area capitalizes on innovative communication efforts to design and deliver memorable and relevant messages directly to consumers and influencers regarding beef's many advantages including taste, nutrition, convenience, versatility and value and the beef community's commitment to providing a safe and wholesome product.
Some activities in the consumer marketing area include advertising, promotions and events, consumer health promotions, media relations, digital marketing and content development.
To see how your Texas beef checkoff is connecting with consumers, visit BeefLovingTexans.com and follow us on our social media platforms.
FOR ALL PLATES OF LIFE
The 'For All Plates of Life' advertising and content campaign celebrates the versatility of beef and the diversity of the Texas family. From traditional Texan favorites like Smoked Brisket to some new school flavors like Braised Korean Short Ribs, Beef Loving Texans highlights a variety of beef plates through programmatic digital, social media, streaming radio and streaming TV.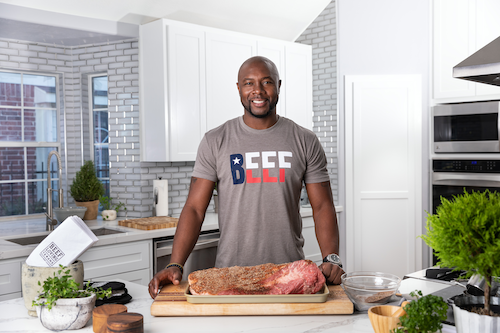 CHIEF RECIPE OFFICER
To further engage Texas beef lovers, Texas Beef Council is partnering with award-winning Food Network chef and former NFL star, Eddie Jackson, to be the first-ever Beef Loving Texans Chief Recipe Officer. In this new role, Eddie will be developing unique, timely recipes for Beef Loving Texans and serve as an ambassador for the brand.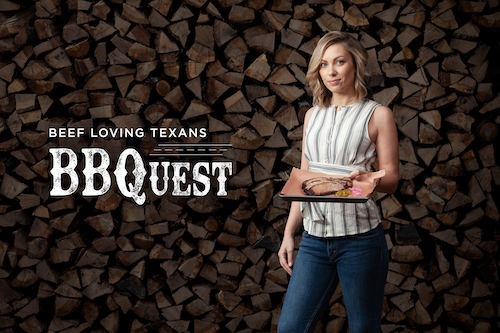 BBQUEST
Barbecue enthusiast and native Texan Kelsey Pribilski is on a quest to find secret menu items at some of the best barbecue joints in Texas. This new eight-episode original series, by Texas Beef Council, follows Kelsey on her search for these undiscovered, off-menu options. With the help of some renowned chefs and prominent pitmasters, there's no telling what might be found along the way. BBQuest is available for streaming on Hulu and the show has been viewed more than 1 million times.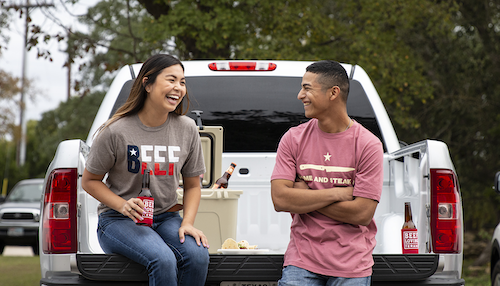 MERCH STORE
What better way to encourage Texans to be beef-loving Texans than with branded hats, shirts and other merchandise that showcase beef. Beef Loving Texans, the consumer brand of TBC, has experienced tremendous growth in the past several years. Consumers and producers alike have connected their passion for beef to their Texan identity and have sought out Beef Loving Texans merchandise. We listened and made their request a reality with a store that grows the brand.