Supporting beef production through educational meetings like Beef Quality Assurance and Beef 706.
Texas Beef Council is dedicated to supporting beef producer's commitment to producing safe, wholesome beef products. These programs work to enhance beef production through best management practices, quality and safety education and advocacy education.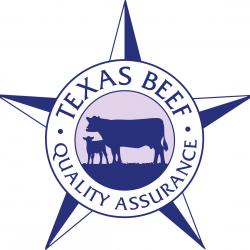 TEXAS BEEF QUALITY ASSURANCE
Texas Beef Quality Assurance (TBQA) is a partnership with Texas A&M AgriLife Extension Service, Texas &Southwestern Cattle Raisers Association and Texas Beef Council. TBQA works in partnership with Texas A&M AgriLife Extension Service and Texas and Southwestern Cattle Raisers Association.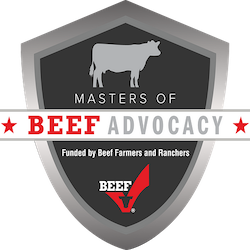 MASTERS OF BEEF ADVOCACY
Join more than 15,000 members in this advocacy program. Masters of Beef Advocacy provides training and resources to be a strong advocate for beef. This free, self-guided online course provides ranchers and all members of the beef community the tools and resources to become a beef advocate and answer tough questions about beef and raising cattle.
BEEF 706
Beef 706 is a hands-on experience for beef producers to learn about safety and quality issues affecting their product; interact with professors and extension specialists in meat science and beef cattle production; and encourage interactive dialogue with peers and experts. Beef 706 focuses on impacting beef producers' management decisions by exemplifying the results of the National Beef Quality Audit (NBQA). This audit, funded in part by checkoff dollars, takes place every five years and serves as a benchmark for the cattle industry.
TEXAS A&M AGRILIFE EXTENSION
Are you an expert at the grill? In partnership with Texas A&M AgriLife Extension, TBC has trained all agents to facilitate a Grilling 101 program that allows for participants to gain confidence in grilling beef. With 254 counties in Texas, Extension Agents extend a local reach to their communities as we strive to encourage all Texans to become Beef Loving Texans.