Nutrition
January 03, 2022
Beef Tips For The New Year
It's a new year, and it's time to make a difference. Did you know that the top three New Year's Resolutions for Americans are all nutrition focused? There's no better time (and it's never too late) to incorporate nutritious beef into your resolutions. Get facts and tips from the Texas Beef Council (TBC) on how to start and maintain your resolutions for a happier and healthier life with beef.
Include high-quality protein with each meal
In our eyes, the best trend of 2022 (and always) should be beef for breakfast. There are 21 amino acids the body needs to function and nine are essential, meaning they must come from food. High-quality proteins, like beef, contain all nine essential amino acids. Beef is an extremely useful tool and great protein choice to meet your nutrition needs and help with satiety and lean muscle maintenance. A helpful general protein goal is 25–30 grams per meal. Work with a registered dietitian to determine more specific individual needs.
Add one more serving of vegetables or fruit to your day
Make it simple – eggs and bacon might be the cowboy way to eat breakfast, but consider adding a serving of your favorite berries for every morning meal. Grab an apple, baby carrots or cucumber slices for a snack while you're doing chores. You can also roast some of your favorite veggies on the grill with steaks. 
Compared to more sedentary behavior, higher levels of physical activity have been linked to better sleep, improved physical and mental function and reduced risk of adverse health outcomes. It's essential to find a type of physical activity that you enjoy. This will be helpful in sticking with it throughout the year. It can be overwhelming to commit to a daily exercise, but it doesn't have to be. Plenty of physical activity already takes place on the ranch, but think about taking a short walk with the family to check cows every day or adding a short workout regimen to your morning routine. You can always become the designated gate opener to get extra steps in throughout the day!
Resources and Next Steps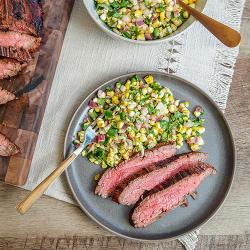 TBC provides health and nutrition resources to consumers and producers alike. One key effort is to assist all Texas consumers and get them on the right foot for the new year.
"We know that a large portion of the population is focused on health and nutrition goals at the beginning of each year. This provides increased opportunity for us to showcase beef as a nutritious addition to dietary patterns at any life stage," said Hannah Fuerniss, nutrition and health manager at TBC. "The first month of the year is a great foundation to build on as we continue to share the value that beef brings to the table for the remainder of 2022."
TBC will share health-focused information, recipes and materials through various channels as the year kicks off, including e-newsletters, social media and the Medical Office Outreach program. Thanks to producers' Beef Checkoff dollars, new this year is a heart-health brochure that will be offered as a complimentary patient education material that medical offices and consumers can order directly from TBC's website.
TBC's recipe cards continue to be among the most widely used materials in TBC's nutrition outreach efforts. There are several different recipe card booklets, including the American Heart Association (AHA)-certified cards as well as Beef for Breakfast and Texas favorites. The AHA recipes reinforce the message that beef can indeed be part of heart-healthy diets and bring a practical aspect to that message.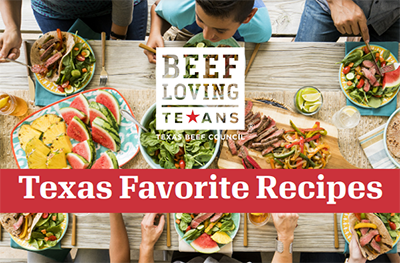 "These evidence-based nutrition education materials are a critical component of TBC's nutrition outreach, and the Medical Office Outreach program in particular," Fuerniss said. "They allow beef-positive nutrition messages to land directly in patients' hands."
Sources:
[1] Statista Research Department, New Year's Resolution for Americans for 2021. May 5, 2021.