TBC News
August 12, 2022
Board Member Spotlight: Marsha Shoemaker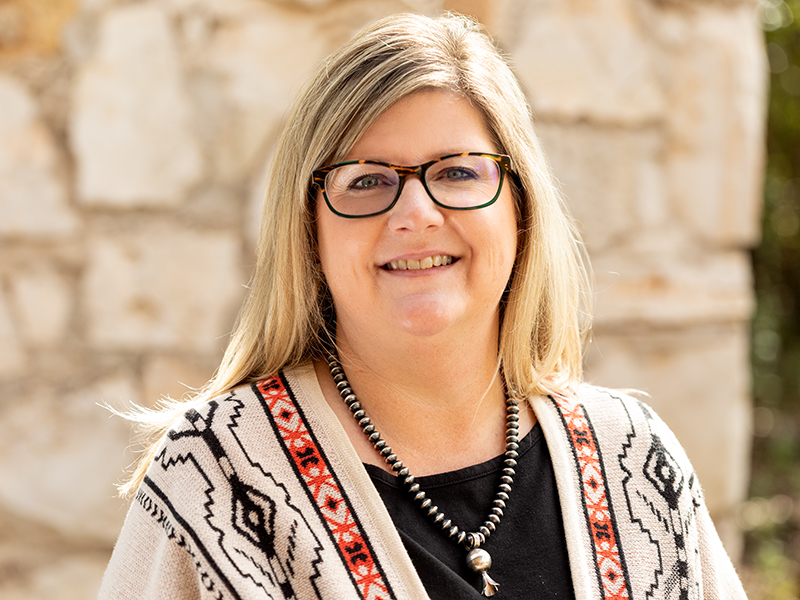 Marsha Shoemaker
Represents: Texas CattleWomen
Hometown: Bellevue
Every day, more CattleWomen are taking charge in cattle operations and the Texas beef industry as a whole. As an executive board member of Texas Cattlewomen and an active member of American National CattleWomen, Marsha Shoemaker is dedicated to ensuring their voices and opinions are accounted for within Texas Beef Council (TBC) and many other organizations. Take a moment to get to know Marsha — her operation, TBC initiatives she's most proud of and how she supports her family on and off the ranch.
Can you tell me about your operation?
Over the generations my family operations have included registered, commercial, cow/calf and yearling stocker operations in Clay County.  Alongside my husband, we run a commercial cow/calf and yearling stocker operation on pasture and wheat.  As with many operations, I also work professionally off the ranch for an engineering firm that provides consultation to livestock producers and other agriculture operations.
What has been your involvement with TBC?
I represent the Texas CattleWomen on TBC's Board of Directors. Today, many CattleWomen in our organization have very active roles in their cattle operations.
What initiatives have you been involved with that make you most proud?
Marketing and research. TBC's focus on market-driven initiatives and research have helped producers promote our product and love of the land. The research enables us to back up our claims as an industry. 
What other organizations have you been involved with, both now and in the past?
I am actively involved in the Texas CattleWomen and serve on the state executive board. I also hold membership to the American Society of Agricultural and Biological Engineers, American Angus Association, American National CattleWomen, Clay County Pioneer Association, NCBA, and the Texas Agricultural Lifetime Leadership.
What would you say to someone looking for a way to get involved in advocating for beef?
If you have passion for the beef industry, then advocate by telling your story about your operations even the struggles and victories associated with this industry - which is a true labor of love. 
How would you describe the Beef Checkoff program to someone not in the beef industry?
The Beef Checkoff is a producer-run program with a goal to provide the beef industry with support, promotion and research. 
How do you personally share the work the Beef Checkoff is doing with other producers?
Research and return on investment. While producers are busy taking care of the animals, the Beef Checkoff works for the producer to increase beef's demand and value. The Beef Checkoff gives the beef industry research and science-based facts to promote beef's nutritional benefits.
Through promotion and education, the Beef Checkoff has given the producer a positive return on investment, which means increased demand and value to our product.