Consumer Marketing
April 18, 2022
New Web Series Inspires More Beef Meals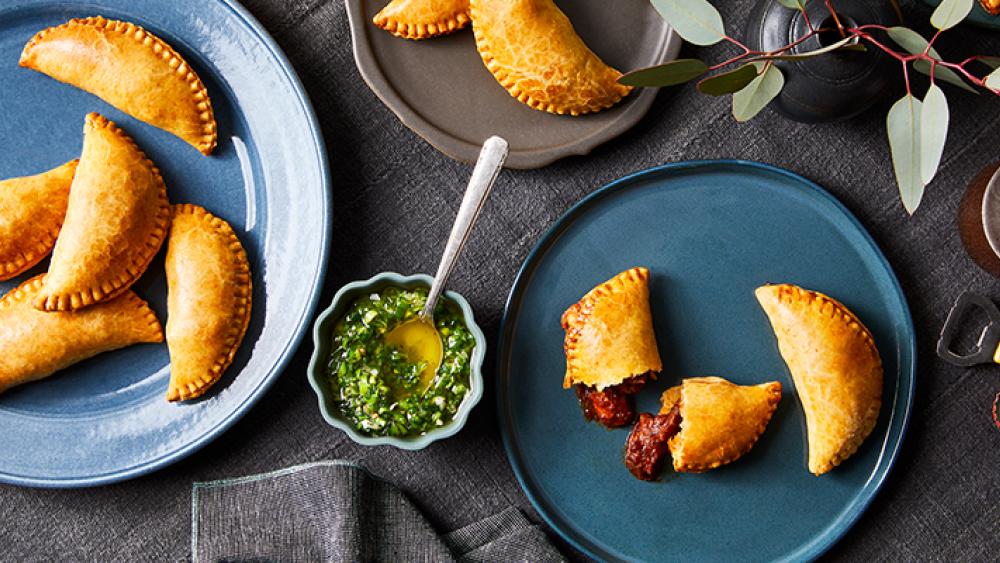 For the first time ever, the Texas Beef Council (TBC) has partnered with Food52, a large-scale food publishing company, to deliver Texas-inspired beef recipes to consumers. This union leveraged Chef Rick Martinez and his popular web series Sweet Heat to show viewers how to make spicy steak empanadas. Martinez also highlighted the versatility and flavor profile of beef while reminiscing about his family's weekly steak nights while growing up in Austin. 
Not only was this episode featured on Sweet Heat, but it is also being promoted on TV streaming services and Beef Loving Texans social media pages. These efforts began in February and will conclude this summer. Since launching, the video has already garnered 61,000 views on TBC's consumer website BeefLovingTexans.com. Beef imagery and bite-sized videos were also gathered to develop a steak sandwich recipe video for TikTok, the popular social media app that appeals to Millenials and Gen Z.
This is the first time TBC has partnered with a high-reach media outlet like Food52 and their online community of over 13 million people, and the team is expecting successful results. 
"Food52 made this partnership very easy, and the quality of the content was exceptional. Rick created fun, authentic content that resonated well with all audiences," said Rachel Chou, TBC director of consumer marketing. "I'm excited to see the final results of this campaign and look for new opportunities to work with more food outlets."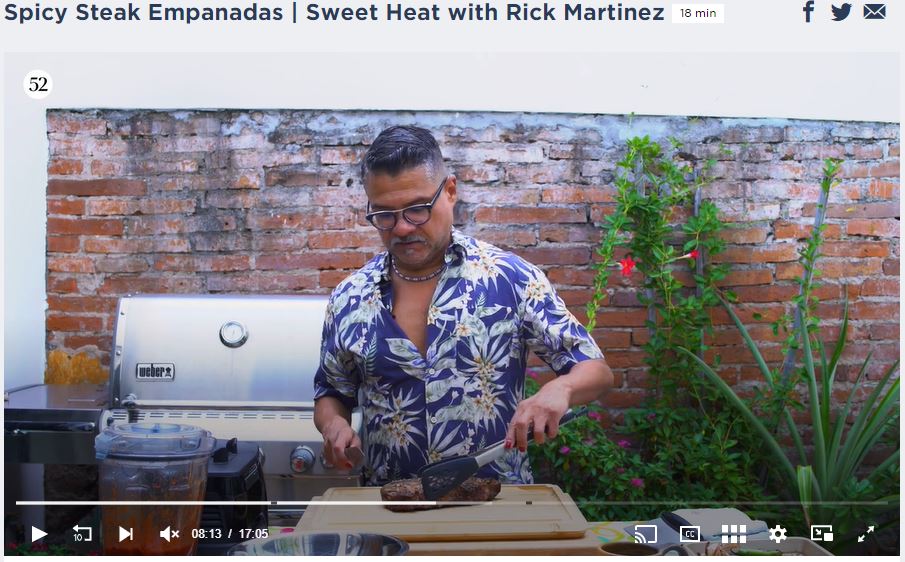 Exploring new ways to promote beef is a top priority for TBC. Executing efforts like the Food52 partnership allows Beef Loving Texans to diversify its beef advertising portfolio to reach the most Texans with inspiring beef meal ideas.
"These types of partnerships are vital in driving demand for beef," said Chou. "Not only is it an efficient way to share beef recipes and stories, but TBC can connect with sizeable new audiences and food lovers to keep beef recipes top of mind." 
The more TBC can reach Texas consumers through innovative platforms with well-respected partners, the more influence can be made on consumers' buying decisions of making beef their protein of choice. Watch the Sweet Heat episode for the flavorful steak empanada recipe, and follow Beef Loving Texans on Facebook, Instagram, Twitter and TikTok to see future partnerships and all the ways your Texas Beef Checkoff is working to promote beef.