Events
August 17, 2022
TBC Presents Checkoff Update, Meets With Producers At Beef Cattle Short Course
AUSTIN, Texas (August 17, 2022) – Directors and staff from the Texas Beef Council (TBC) attended the annual Beef Cattle Short Course at Texas A&M University in College Station, held this year on August 1-3. The Short Course is one of the largest and best-attended beef cattle educational events in the country, attracting more than 2,000 cattle producers and featuring more than 20 concurrent educational sessions for producers at all experience levels.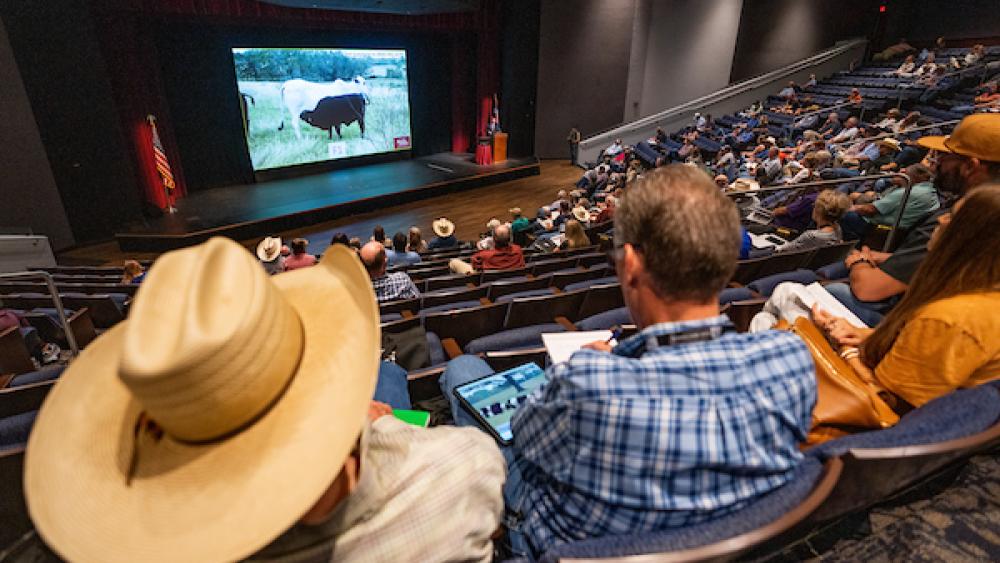 "The Short Course has a longstanding reputation as one of the beef industry's premier events," said Molly McAdams, TBC's executive vice president. "It provides us with an invaluable opportunity to network and discuss the current state of the industry with thousands of producers, not just from Texas but other parts of the country as well. We enjoyed seeing old friends and meeting new ones this year in College Station."
Attendees had plenty of opportunities to connect with TBC throughout the event. During the General Session on the afternoon of August 1, McAdams updated attendees on how their Texas Beef Checkoff is keeping beef in its strongest state through demand-driving programs. McAdams was also joined on stage by BBQuest co-host Kelsey Pribilski to discuss Season 3 of the streaming series and her experiences on Texas cattle ranches. Other TBC staff and directors attended the three-day event to discuss all things beef at TBC's usual trade show booth space directly inside the auditorium doors.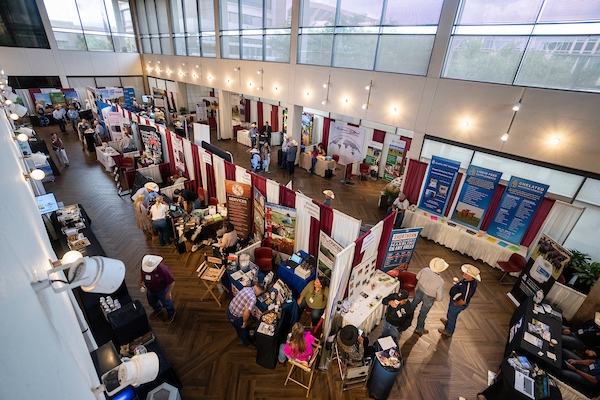 This year, Pribiliski also served as master of ceremonies at the famous Texas Aggie Prime Rib Dinner. She garnered excitement for the launch of TBC's BBQuest television series, recognized and celebrated special guests, and distributed Beef Loving Texans gate signs to honored recipients. Attendees had the chance to meet Pribiliski in person at the TBC booth on the afternoon of August 1, and she also did an interview there on "From the Ground Up '' with local CBS affiliate KBTX out of Bryan, Texas.
"As always, we really appreciated TBC's contributions to this year's event," said Jason Cleere, Ph.D., conference coordinator and Texas A&M AgriLife Extension Service beef cattle specialist. "As a past director of TBC, I value the important work they do, and the Short Course is a prime opportunity for them to share details about that work with producers. TBC's support makes it possible for us to give beef producers reliable, accurate information about what's going on in the beef industry – here in Texas, throughout the United States and worldwide."
For more information about the Texas A&M Beef Cattle Short Course, visit BeefCattleShortCourse.com. To learn more about the Texas Beef Council, visit TexasBeefCheckoff.com. 
# # #
The Texas Beef Council (TBC) conducts the $1 per head national checkoff program for Texas beef producers and is also the contractor for the Beef Promotion Research Council of Texas (BPRCT), which administers the $1 per head Texas state checkoff program. TBC's mission is to increase beef demand in the state through programs of beef promotion, research and education. TBC also helps fund national and international beef checkoff programs to increase marketing opportunities around the globe.  The BPRCT's mission is to improve Texas producer profitability by strengthening and expanding beef demand. The TBC and the BPRCT are directed by a 20-member board of cattlemen and women representing the state's beef producers.