TBC News
March 18, 2022
Board Member Spotlight: Pat Shields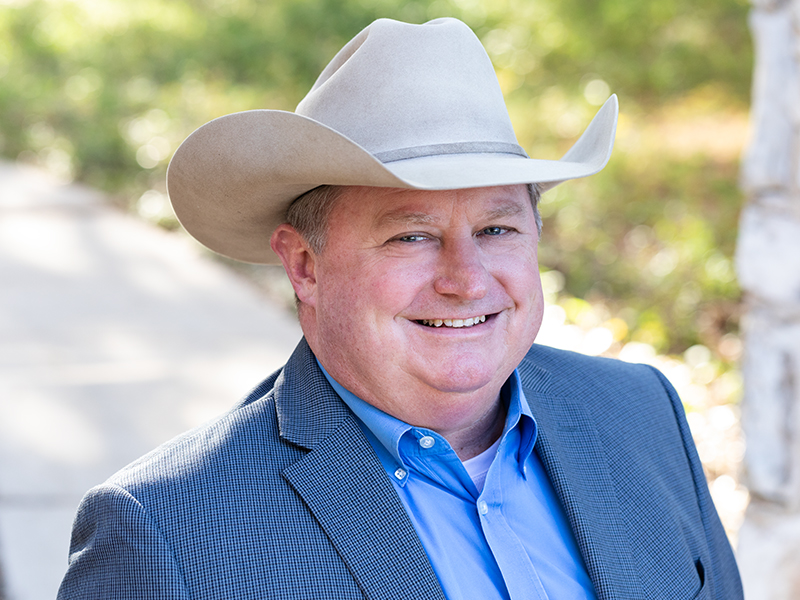 pat shields
Represents: At-Large
Hometown: Bryan
Can you tell me about your operation?
We run a few commercial cows in Brazos county. After 20 years in the livestock marketing industry, I made a move to Capital Farm Credit working in ag finance. I specialize in financing all segments of beef cattle production including cow/calf, stocker, feeder and feedyards.
What has been your involvement with Texas Beef Council (TBC)?
I am beginning my second year on the TBC board. I was on the Beef Resources Committee last year and am currently the vice-chair of the Marketing Committee. In my former career as a livestock auction manager I sent in monthly reports and Beef Checkoff funds to TBC.
What initiatives have you been involved with that make you most proud?
I have been fortunate to be on the Stakeholders Engagement Committee for the Federation of State Beef Councils and a voting delegate at the Cattle Industry Convention. I am new to TBC and COVID-19 stalled my participation, but I look forward to advancing our efforts.
What other organizations have you been involved with, both now and in the past?
I was director for the Livestock Marketing Association of Texas (LMAT). I currently serve as a Captain on the All Breeds Committee at the Houston Livestock Show and Rodeo and am a member of the Brazos County Youth Commercial Steer and Commercial Heifer Committees. I have been a member of Texas Farm Bureau, Texas Cattle Feeders Association and Texas & Southwestern Cattle Raisers Association.
What would you say to someone looking for a way to get involved in advocating for beef?
If you have a passion to advocate, make sure you are educated. A passionate and educated person is the best crusader for a cause. Get your information directly from reputable sources such as TBC and leave the social media noise alone. Start with delivering your message to individuals and gauge their responses. This will help if you ever get to address a group and prepare for questions you may have to answer or fallacies you may have to rebuff.
Within the industry we understand the value of beef, the ranching way of life and many benefits that beef adds to a diet. We have to present a message in such a way that it is received and then actually pondered on, and this can take a while for the listener to come to a conclusion.
How would you describe the Beef Checkoff program to someone not in the beef industry?
The Beef Checkoff is a producer-funded program that uses science, marketing and research to add value to all sectors of beef production. It returns $11.82 per dollar invested to the industry by educating consumers, expanding markets and funding scientific and market research.
How do you personally share the work the Beef Checkoff is doing with other producers?
I have been delivering the Beef Checkoff message for many years as a livestock market operator. I collected Beef Checkoff funds at the time and explained how the dollars are used and where other producers could see the benefits back on the ranch. I like to emphasize the technology that has made beef safer, the research Checkoff dollars funded that discovered more valuable cuts of meat that were formerly sold as ground beef, the value of offal and organ meats that get exported, and then remind them of prices one used to get at market for their calves.