TBC News
February 27, 2023
Hats Off To Texas Leadership - with Molly
By: Molly McAdams, Executive Vice President, Texas Beef Council
It's hard for me to ignore the feelings of growth and renewal that come this time of year. It seems we're past the surprising cold snaps that brought the paradox of dreading the snow or ice, but thanking God for the moisture in any form it comes. Beef producers are never certain what the new year will bring, but they are committed to doing more with what they have — whether it be on the ranch or in the boardroom.
That perseverance and optimism was on full display earlier this year at the annual Cattle Industry Convention in New Orleans. If you've never attended the convention or participated in the business meetings, you should know that producers come from all over the country to discuss how Beef Checkoff dollars should be invested across promotion, research, and education.
You'll be glad to know that Texas was well represented with producers serving in national leadership positions and others recognized for excellence across several awards categories. Below is a brief "highlight reel" from Convention that speaks to the outstanding leadership from Texas Beef Council (TBC) directors and other producers across our state.
National Leadership 
Federation of State Beef Councils
Dan Gattis, TBC's immediate past chairman, was elected vice chair of the Federation of State Beef Councils. The Federation provides an avenue for producers and qualified state beef councils to collectively influence and guide the national Beef Checkoff. 
Dan will also represent the Federation on the Beef Promotion Operating Committee, which is responsible for reviewing Beef Checkoff plans and approving their funding. Texas producers have historically served in significant capacities on the national stage, and we should be proud of the fact that Dan will serve in this role on the heels of the previous chairman from Texas, Brad Hastings. 
Also representing TBC on the Federation are TBC directors Leslie Kinsel, Pat McDowell, Fred Schuetze, Pat Shields, Shannon Treichel, and Richard Winter.   
Cattlemen's Beef Promotion and Research Board
The U.S. Department of Agriculture announced the appointment of 40 members to serve on the Cattlemen's Beef Promotion and Research Board (CBB), including TBC director Chloe Wilson and Anne Anderson, Seth Denbow, Debbie Gill, and Claudia Wright.
Additionally, Ryan Moorhouse was elected to serve as CBB treasurer and represent on the Beef Promotion Operating Committee alongside fellow CBB board member and Texan, Michael White. 
Other CBB board members from Texas are April Bonds, David Henderson, Bilynn Johnson, Ernie Morales, Wesley Ratcliff, and TBC director Mark Sustaire.
Celebrating Excellence 
2022 Environmental Stewardship Award Program - Parks Ranch - Goliad, TX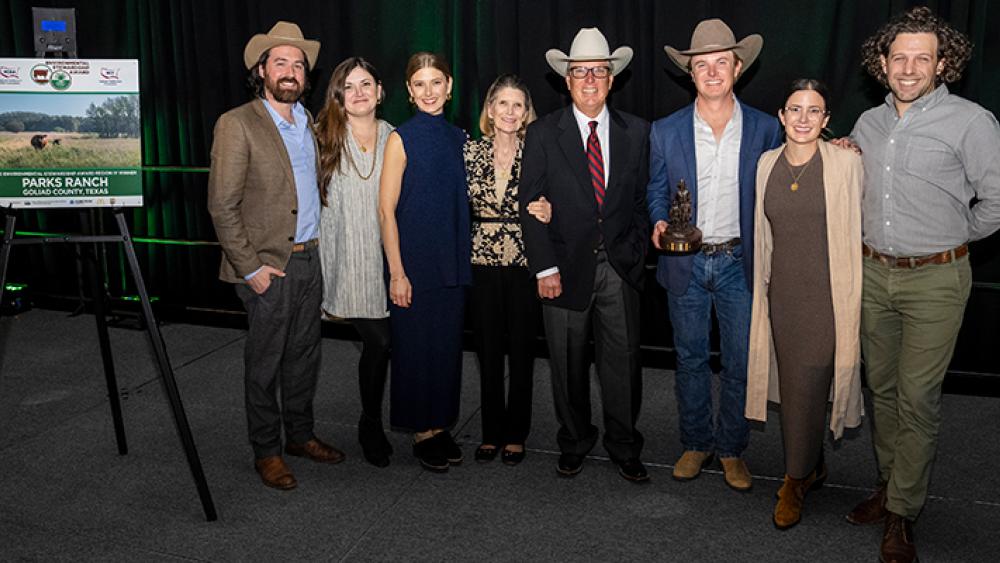 The Environmental Stewardship Award Program annually recognizes cattle producers for their outstanding stewardship and conservation efforts. This year, the program honored seven regional winners, including Parks Ranch of Goliad County. The Crows have a strong history of managing coastal prairie by consistently implementing conservation management techniques. 
Producers like the Crows are committed to raising cattle in a safe and sustainable way, which is one of the many reasons people can feel good about choosing beef for their families. This is an extremely prestigious award, and we are proud to have Parks Ranch representing Texas on a national stage.
Advocate of the Year - Tucker Brown - Throckmorton, TX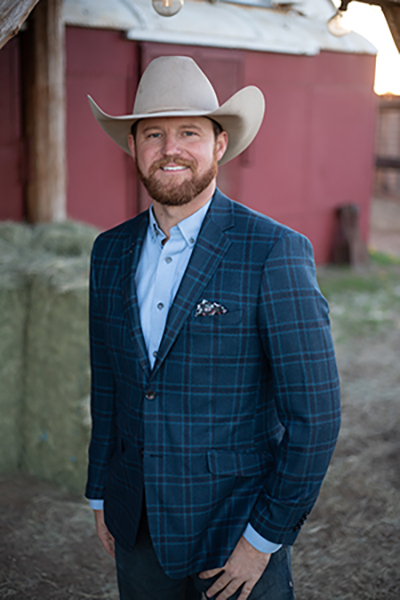 Tucker Brown of R.A. Brown Ranch was honored as the 2022 Advocate of the Year for his creative storytelling across social media, along with continuing his family's legacy as a sixth-generation cattle rancher. This award, given annually by the Beef Checkoff-funded Masters of Beef Advocacy program, recognizes an outstanding beef advocate who successfully engages with consumers. 
Now more than ever, it's important to have dialogue about what it means to produce a wholesome product like beef in a way that protects our animals and the environment. Tucker and his family set a great example for beef producers here in Texas and across the country.
—-------------
Spring is a time of new beginnings and fresh perspectives, including a new crop of leaders willing to volunteer their time on behalf of our great industry. As I look back at this year's Convention, I'm proud of the representation Texas has within this industry, as well as the many accolades our producers earned.